Sunshine Coast

The Islands
North Vancouver Island
Discovery Coast
North West Circle
The Lakes District
Glaciers & Wine
Thompson Nicola
Mountains & Vineyards
Slocan Heritage
Waterfalls & Fishing
Dinosaurs & Dams
Peace Liard
BC Yukon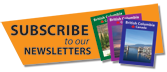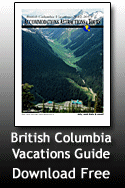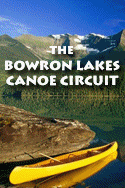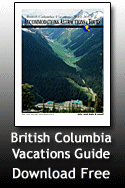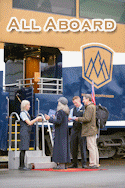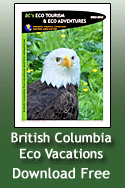 1) Fraser Valley, 2 - 3 days
2) Sunshine Coast, 3 - 6 days
3) The Islands, 4 - 8 days
4) North Vancouver Island, 4 - 6 days
5) Discovery Coast, 7 - 9 days
6) North West Circle, 8 - 9 days
7) The Lakes District, 2+ days
8) Glaciers & Wine, 6 - 8 days

9) Thompson Nicola, 2 - 3 days
10) Mountains & Vineyards, 5 - 9 days
11) Slocan Heritage, 3 - 5 days
12) Waterfalls & Fishing, 3 - 4 days
13) Dinosaurs & Dams, 1 day
14) Peace Liard, 6 - 9 days
15) BC Yukon, 8 - 9 days

British Columbia was made for driving tours!

With more than 41,600 kms (26,000 miles) of highways, BC is an RVer's paradise.
If your BC destination includes any of the extreme northern or eastern routes, remember you may be travelling through remote areas. Come equipped with plenty of gas, and plan ahead. Remember that weather conditions can change precipitously.
We've included a wide range of BC tours here for your enjoyment. The travel time is only an approximation and can be extended or shortened to accommodate your schedule.
---
RV Rentals:

| | |
| --- | --- |
| | Voyager RV Centre: In 25 years, Voyager RV Centre has grown to be the BC Interior's LARGEST RV dealer. We offer hundreds of new & used Motorhomes, diesel pushers, trailers, fifth wheels, campers, van conversions & tent trailers. If you can't see what you're looking for, we'll d... more |
RV Sales & Service:

| | |
| --- | --- |
| | Voyager RV Centre: In 25 years, Voyager RV Centre has grown to be the BC Interior's LARGEST RV dealer. We offer hundreds of new & used Motorhomes, diesel pushers, trailers, fifth wheels, campers, van conversions & tent trailers. If you can't see what you're looking for, we'll d... more |
---

Follow Us On Facebook
List of BC Adventure
Advertisers
Site Info
Advertise With Us
Awards
About Us
Contact Us
Free Vacation Guides
BC Vacation Guides
Coastal Vacations
Thompson Okanagan
EcoTourism
Fishing Vacations
Guest Ranch Guide
Romantic Getaways
Wilderness Vacations
Winter Vacations
The Rockies Guide
Login