Harrison Lake
British Columbia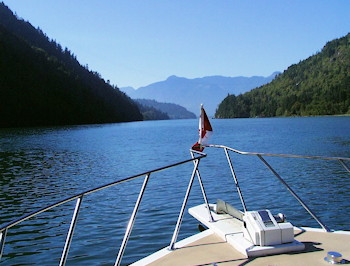 Photo courtesy of Tourism Harrison
Location:
Harrison Lake, BC, can be found by travelling north on Hwy. #9 from the town of Agassiz, British Columbia.
The resort community of Harrison Hot Springs, BC, is located at the south end of Harrison Lake.
There is an access road that follows the east side of the lake to various camping areas.
---
| | | | |
| --- | --- | --- | --- |
| Size | 21,781 ha. (53,799 ac.) | Shoal | Data not Available |
| Mean Depth | 150 m. (492 ft.) | Max. Depth | 279 m. (916 ft.) |
| Game Fish | Cutthroat and Rainbow Trout | Fish Stocked | Natural Dolly Varden and Mountain Whitefish |
| Angler Usage | Low | Elevation | 10 m. (33 ft.) |
| Ice Over | Varies with Climate Conditions | T.D.S. | Data not Available |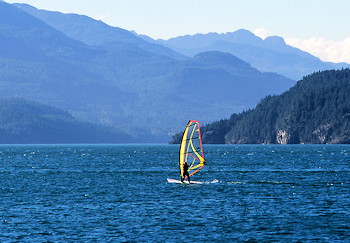 Photo courtesy of Tourism Harrison
Resorts & Campsites:
Harrison Hot Springs is a world famous resort area featuring large mineral hot springs, beaches, swimming, water skiing, wind surfing, sailing, world class accommodations with conference facilities, hiking, horseback riding, and the list goes on.
Camping areas can also be found on the east side of the lake.
---
BC Adventure Network members serving this area:
| | |
| --- | --- |
| | BC Sport Fishing Group: The Fraser Valley, rich with rivers and surrounded by the Coast Mountains offers an incredible backdrop to unique and amazing world-class Salmon fishing and Sturgeon fishing. We offer a great fishing experience while maintaining a sustainable fishery. more |
| | |
| --- | --- |
| | Tourism Harrison Hot Springs: Nestled against the mountains & sandy beaches of Harrison Lake there's entertainment & fun for all ages. Enjoy a refreshing dip, explore the lake, indulge in a circle farm tour, arts festivals, fine dining or spa services. Our accommodation options make it a... more |

If you would like to have your business listed, please Click Here.
---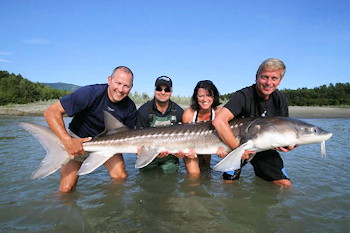 Photo courtesy of Tourism Harrison
Fishing Report: Harrison Lake contains a great variety of fish, however Cutthroat and Rainbows reaching up to 3 lbs. are the most important to fishermen. Trolling is best suited for this large, deep lake with the best fishing areas being at the mouths of feeder creeks, coves and estuaries. Boaters must be careful because winds can build up large swells on the lake.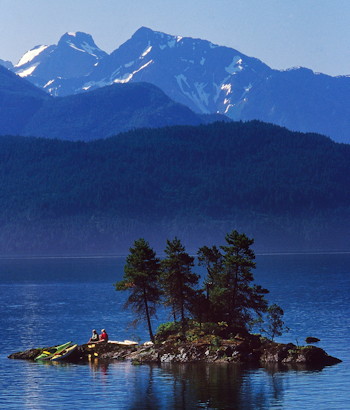 Photo courtesy of Tourism Harrison
Viewscape: The Harrison Lake area is breathtaking with beautiful coves, beaches and islands, rock cliffs, waterfalls, coniferous forests and snow-capped mountains. An excellent area for a family vacation or business retreat.
Nearby Lakes
See Hicks Lake
Note: Always check your current BC Fishing regulations before you start fishing a new lake.
Be sure to visit Fishbc.com for angling information!
---