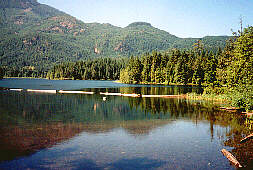 Resorts & Campsites: There are 2 BCFS campsites on the south end. The first one reached has poor lake access, the next (which is the main campsite) has a boat launch and is suitable for small trailers. Open campsites are situated away from the water. Primitive camping is available on the other side of the lake after a boat or canoe ride across. The campsites also mark the beginning of several scenic hiking trails around the lake. Services and accommodation are available at Harrison Mills.

BC Adventure Network members serving this area:


If you would like to have your business listed, please Click Here.

Fishing Report: The Rainbow trout usually average around 1-1/2 lbs with reports of some reaching up to 4 lbs at Weaver Lake. Cutthroat Trout are also present.

Be sure to visit Fishbc.com for angling information!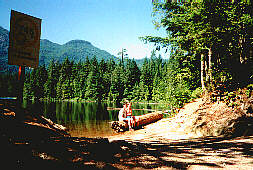 Viewscape: The rugged mountainous terrain surrounding the valley is mainly forested in hemlock. There may be evidence of old logging in certain areas. This lake, in its thick forested valley, is just south of the world famous Hemlock ski area.
Shoreline: With the forest coming right down to the shore, access is often difficult, but there are still boat accessible beach areas on the north shore, that are perfect for a peaceful getaway. Alder and scrub willow are evident right on the shoreline gradually developing into a cedar and hemlock forest. Several islands also add variety to a day on the lake.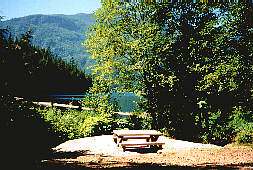 Nearby Lakes
Francis, Grace and Wolf Lakes are small lakes which support Rainbow fisheries known for their numbers not their size. Francis and Grace are stocked annually with Rainbow. All 3 lakes have small BCFS campsites and with the exception of Francis, which may require a 4wd, have good gravel access roads.
Note: Always check your current BC Fishing regulations before you start fishing a new lake.